Maisie Williams is an English actress. She is popularly known for the role of Arya Stark from Game Of Thrones. Maisie also appeared in a science fiction series Doctor. She also gives voice-overs for some animation characters in the series Gen. This 22-year talented artist speaks up about her love life and her experience in working on sets of Games of Thrones. Let us know further about our Arya Stark.
MAISIE'S LOVE LIFE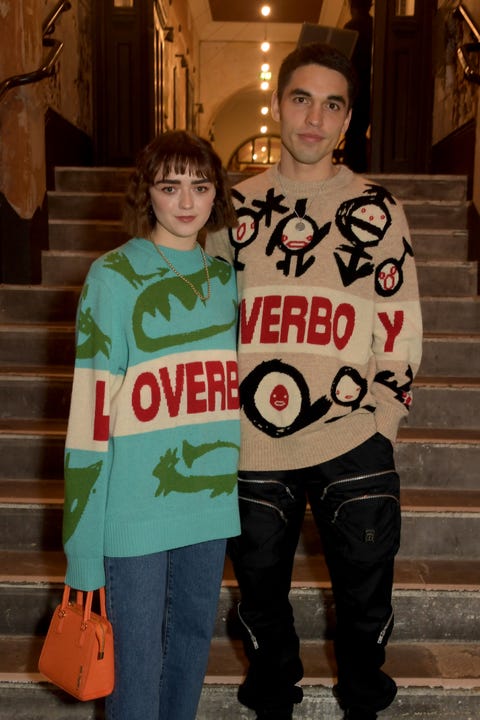 Maisie Williams always kept her relationship status and personal life in a private zone. She was in rumors dating Reuben Shelby. Selby is a successful entrepreneur and also the co-founder of Cortex Creatives, and Selby Brothers. He also helps and involves in charity works. Rumors of there dating were buzzing since 2019. When Shelby attended the wedding of Sophie Turner, who plays the role of sister of Maise in GOT, their rumor became further strong.
Recently Maisie opened up that she is dating Reuben Shelby.
MAISIE'S EXPERIENCE ON THE GAME OF THRONES SET
Now Maisie is 22 years old. She joined the Games of Thrones when she was 12 years old. She experienced her cycle of life from a young girl to a woman in the whole eight seasons of game of thrones.
As it is nearly 10, she is a member of the cast of GOT. She developed a great bond with her co-stars. Especially with Sophie Turner. She plays the role of sister of Maisie in GOT. Their bond grew strong as sisters off-screen that for Sophie Turner's marriage Maisie became her bridesmaid. Maisie is very grateful for the show for the fame and name she got and also a sister like Sophie. She has no words to thank the show for what all she got.